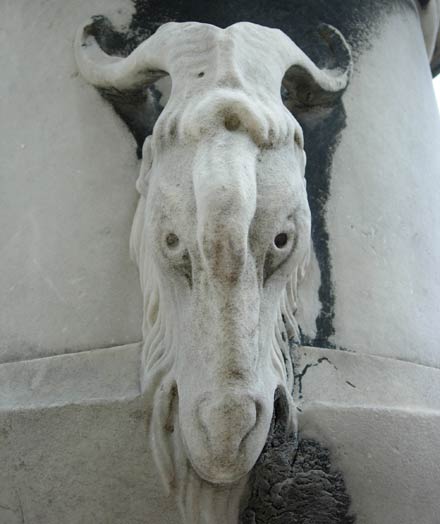 Now this is what a bakra should look like.
Or at least, this is what a bakra who knows what's going to happen to him should look like.
Or even if a bakra is happy about his fate, he should permanently adopt this look, if only to keep the "innocent" kids (who like to treat these poor animals like soulless robots) 10 steps away from him. God knows how much these goats and cows swear at us while we make them perform all sorts of gymnastics.
Anyway…
Eid Mubarak, everyone. As always, enjoy the spirit of sacrifice; and enjoy the tikkas as well.
(Photo credit: Céline Mackowiak at stock.xcnhg)
P.S. I wish I had found this picture last year while creating The Bakra Comic.