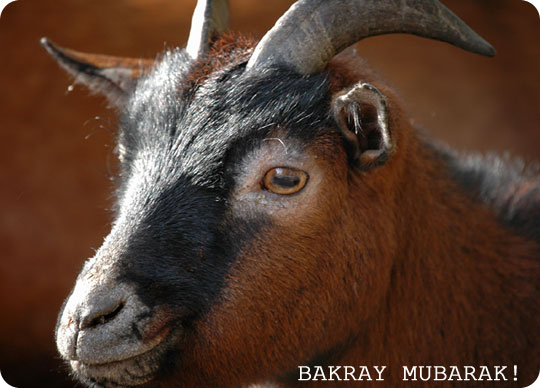 And here we are again, this time with my Eid-ul-Azha masterpiece!
This cute little bakra managed to grab my attention the moment I saw him. And no, I didn't see him in the local bakra mandi, but on a stock photography website. (The info provided there by the photographer tells that this goat belongs to Belgium.)
Anyway, I hope that all of you enjoy the spirit of sacrifice. And I hope that you enjoy the tikkas as well.
Eid Mubarak!

P.S. Anyone care to spend the next Eid in Belgium? I have a feeling that this bakra would still be alive till then.
(Photo Credit: Marieke Kuijpers on stock.xchng)