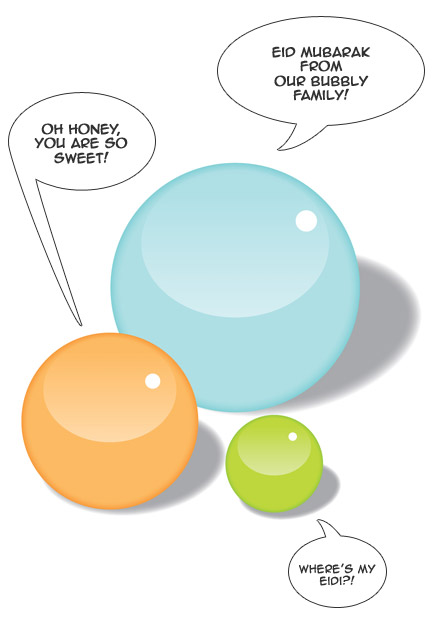 I went to bed early last night with a roza in my mind. I woke up this morning to see my cell phone blaring with Eid Mubarak text messages.
Apparently, the moon made a special (but late) guest appearance while I was asleep.
Anyway, I couldn't get my creative mind working on this Eid (calling my mind creative might be an overstatement, by the way), so I am not coming up with a proper Eid card. But a bubbly family is at least something, even if their kid is whining for Eidi.
Have a great Eid everyone. Enjoy your sheer khormas.

And, as always, send some love this way. Eidis, I mean.
(Image credit: Cecile Graat on stock.xchng.)